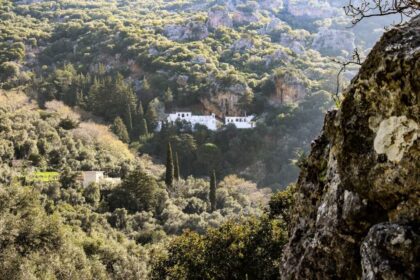 Azogires is a beautiful and unique village in the mountains of Crete and referred as the "Paradise Village". Take the half day tour and discover the history and the culture of the place. A 3-hour tour that your senses will be awaken from the beauty of the landscape. A tour to Azogires Monastery and Musem, the 1800-year-old olive tree, the old olive mill, many churches and natural sceneries.
The local guide will unravel you some of the myths, the legends and the folklore stories of the area.
Take a trip through the nature and history of one of the most famous villages of Crete, where tradition is still alive.