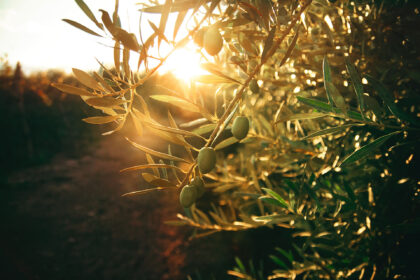 Join an Olive oil tour in Crete and experience the authentic flavor of the most famous fruit of the island. Drive through the scenic landscapes and villages. Discover every secret.
Organic Olive oil as pure as it gets
Taste organic olive oil at Astrikas Estate, in Kolymbari. It is located at one of the most fertile areas of Crete within the Protecter Demomination of Origin area of Kolymbari. Biolea specialized in artisan production of organic olive oil, stone milled and cold pressed. The company's organic olive oil is exclusively estate-produced and bottled. The Astrikas Estate is open to visitors and the tours are by appointment only. We offer a tour free of charge to anyone who is interest to learn about the production of virgin olive oil.
Biolea Astrikas Estate, Kolymbari +30 2824023281
Discover the ultimate Olive Oil Experience
Experience an olive oil day tour at Terra Creta in Kamisiana.
Estate Farming, advanced olive oil mill, production and exports of top quality extra Virgin Olive oil. Taste world-winning products with innovative and on-line traceability "from the olive grove to the self". Experience a guided tour to the olive trees and nature of Kolymvari along with the facilities. During the tour you will be able to taste every variety of Organic, extra virgin olive oil and try to understand the difference between them.
Terra Creta- The Olive Oil Experience Day Tours Kamisiana, Kolymbari, +3028240 83340